OVERVIEW
Choco Bliss is a chocolate brand that offers a wide range of organic and non-GMO chocolate products made with natural ingredients such as cacao, coconut sugar, and coconut oil.
The brand offers various chocolate products, including bars, chips, and hot chocolate mix, and caters to different dietary restrictions by providing vegan and dairy-free options. Choco Bliss products contain higher amounts of cacao, which is a rich source of antioxidants and has been linked to various health benefits. 
By prioritising the use of natural ingredients, Choco Bliss offers a healthy and delicious option for chocolate lovers who want to indulge in guilt-free treats while maintaining their health and wellness.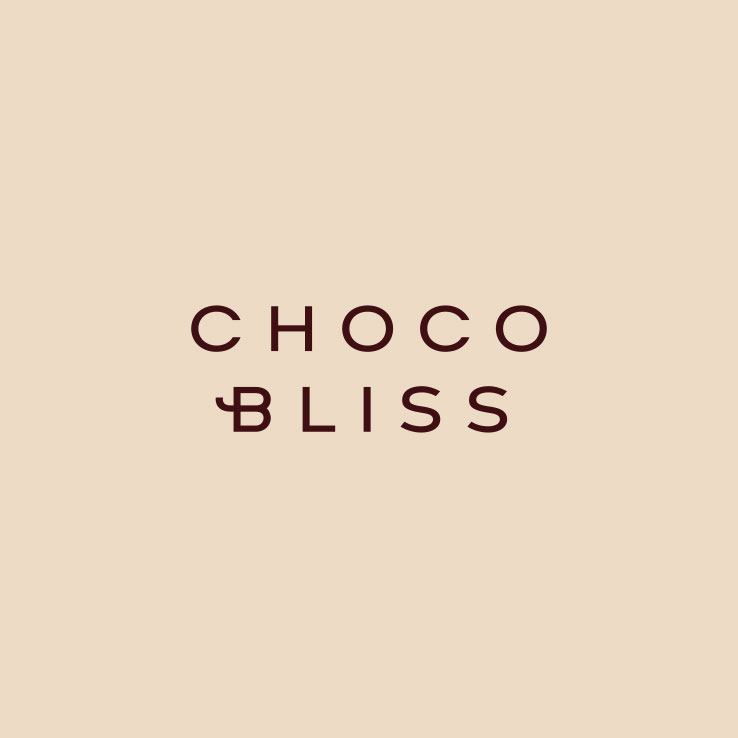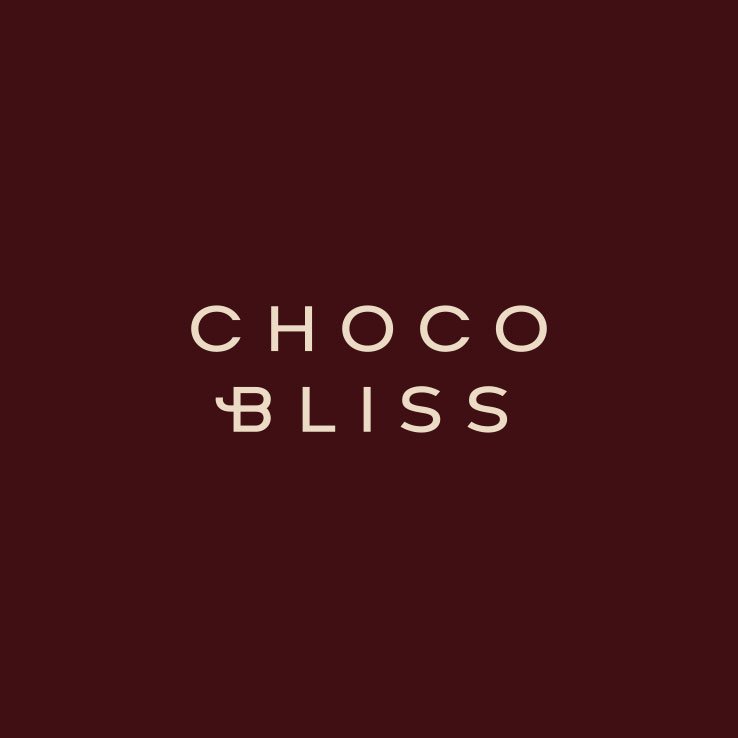 LOGO DESIGN
The logo is designed very minimally, using only a minimal and neat sans serif font. To set Choco Bliss apart from the other chocolate brands and be one of a kind, the word 'Bliss' was slightly modified. A slight curve was added to the letter 'B', emphasising the concept of chocolate literally puts a smile on your face, triggering a positive feeling.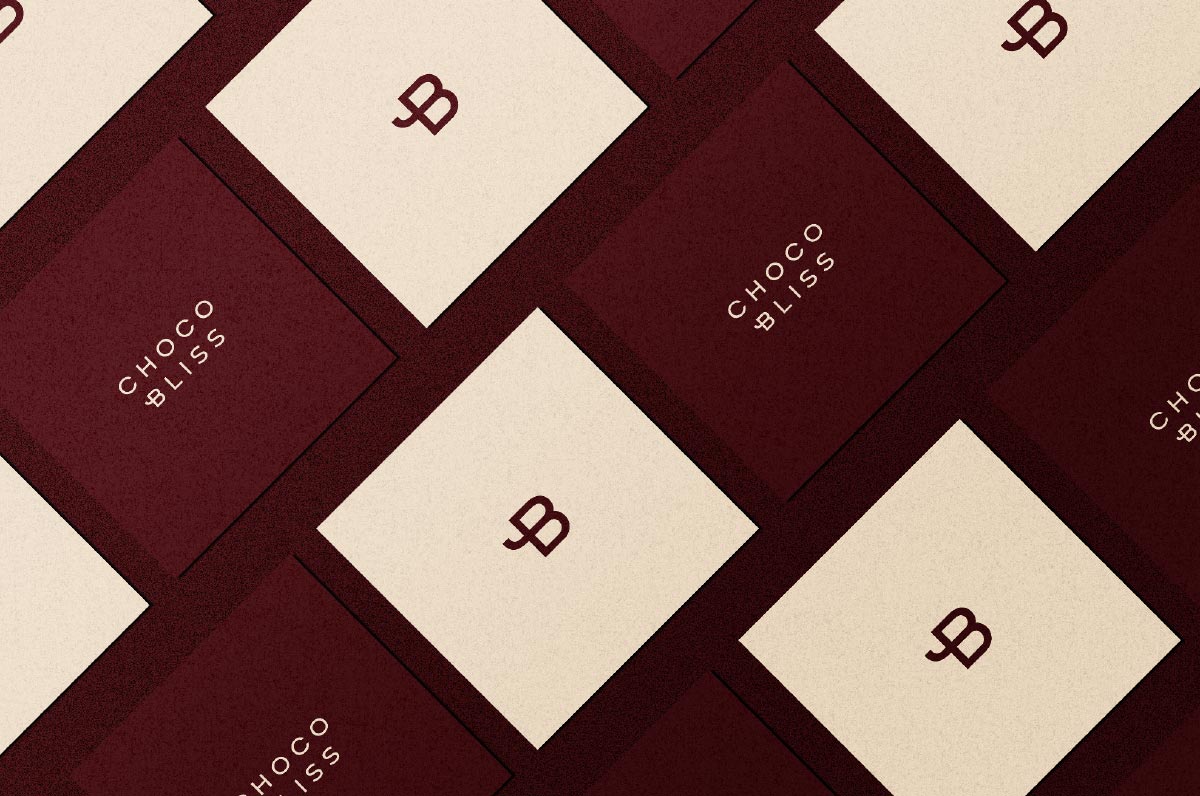 PACKAGING
Choco Bliss minimal packaging represents the various flavours, white, orange, mint, dark and milk, with more information about the sweet treats printed on the backs.
The concept behind the drip effect on the packaging was to give the melting in your mouth impression, therefore triggering happy feelings, literally putting a smile on your face.